An egg has millions of holes in its shell. It absorbs the odour and substance around itself very easily. This creates a bad taste if it's kept in the fridge with other food ingredients. This shelf provides a place for eggs outside of the fridge. Also the freshness of eggs can be tested in the water. The fresher they are, the further they sink.
http://www.savefoodfromthefridge.com/
the images are mostly lost but the old blog has been recued. i will continue to post things that i consider lost and found here. a clipboard if you like...


we interrupt our incredible busy publishing schedule while we deal wit the fact that blogger is about to cut ftp support. it may be a while...


"Finish each day and be done with it. You have done what you could. Some blunders and absurdities have crept in; forget them as soon as you can. Tomorrow is a new day. You shall begin it serenely and with too high a spirit to be encumbered with your old nonsense."


"The only thing that makes life possible is permanent, intolerable uncertainty."


....you, sir, you take my order, my pulse, my bullshit; you who soaps me in the shower, soaks with me in the tub; to you, boy grown-up, the gentleman, soldier, professor, or caveman, the fancy man with initials on your towels and salt on your chocolates, to you and to that guy at the concession stand; thank you for the tour of the vineyard, the fire station, the sound booth, thank you for the kaleidoscope, the Horsehead Nebula, the painting, the truth....
marie louise parker

more
"I believe in the power of the imagination to remake the world, to release the truth within us, to hold back the night, to transcend death, to charm motorways, to ingratiate ourselves with birds, to enlist the confidences of madmen."
more
if you did not document it - it did not happen.


The mighty search engine has allowed us to do so many things. "Mighty" is the operative word, as these same search engines (usually the one that starts with a "G" and ends with an "oogle") can also curse us all. If you think about it, any schmuck can find out more about you than you'd like by typing only your first and last name.
From Wired How-To Wiki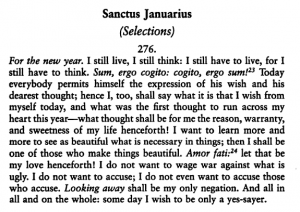 according to nietzsche via marjolijnvandenassem.nl